Art Retreat in Italy
Finally Time for Yourself!
The art and creative journey with Marina Buening in the heart of Italy
Dates:
Spring course: 14th to 21st of May  2023 (First and last day is a Sunday)
Sommer course: 17th to 24th of July 2023 (First and last day is a Monday)
Autumn course: 23rd to 30th of Settember 2023 (First and last day is a Saturday)
Relax and get into your own creativity on an art and creativity journey in one of the most beautiful areas in Italy:
In the art- retreat with Marina Buening…
you are very close to nature, with a wonderful view of the valley and the old village, in a park with old trees and a swimming pool
the food is Mediterranean, light and tasty.
You will be provided with fresh things from the area (mostly organic) and can just enjoy
You do what you always wanted to do: you draw or paint freely and according to instructions, playfully and with a lot of fun.
Finally time to devote yourself to what you always wanted to do without distraction!
Your day starts relaxed and peaceful with morning yoga under the guidance of our yoga teacher
In this art retreat with Marina Buening, you can draw and paint, discover innovative creative processes and learn to come back to yourself.
With the artist Marina Buening, you have a loving, patient, and technically experienced mentor at your side who supports you, answers all your questions, and always gives you new and valuable impulses.
The very best of your journey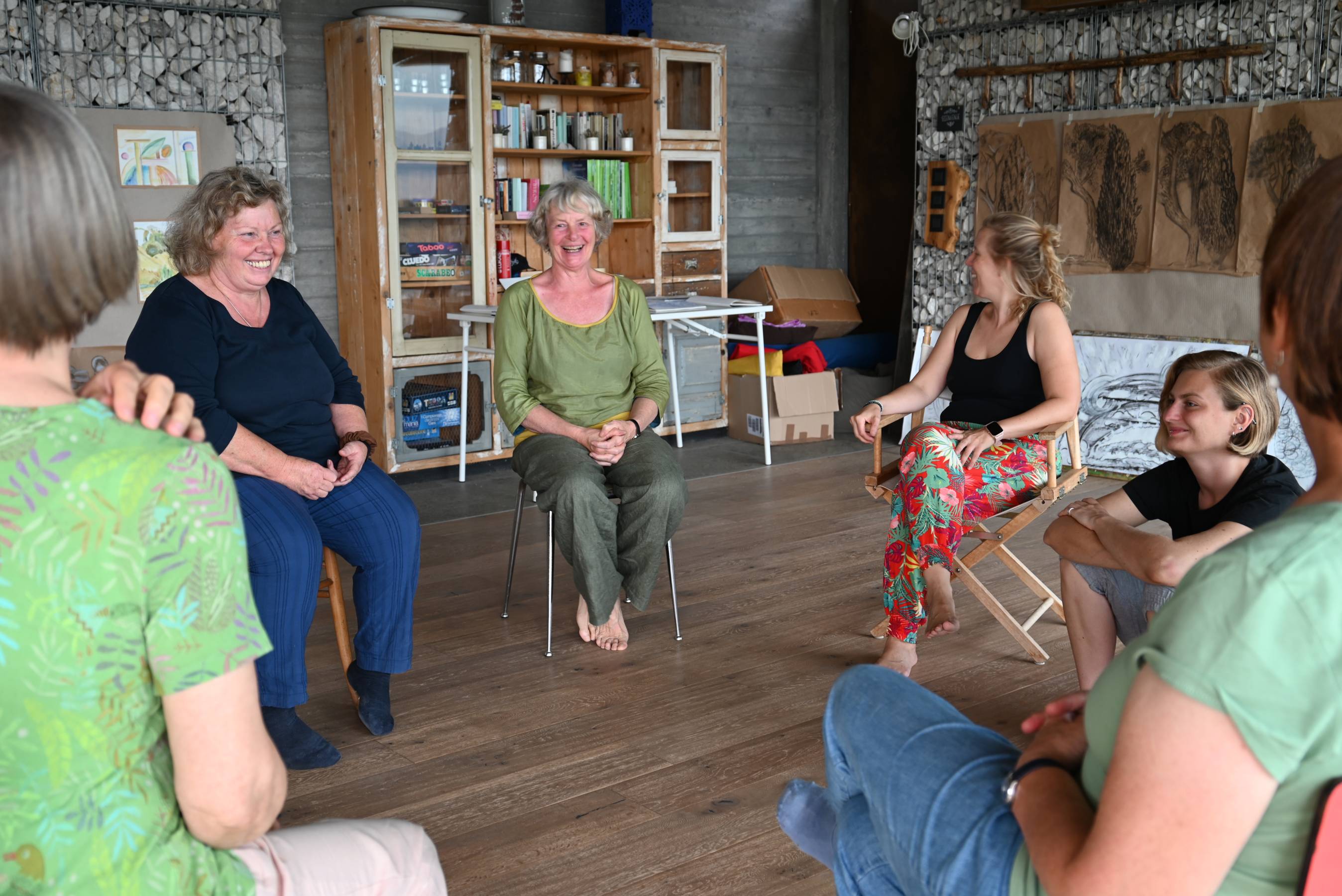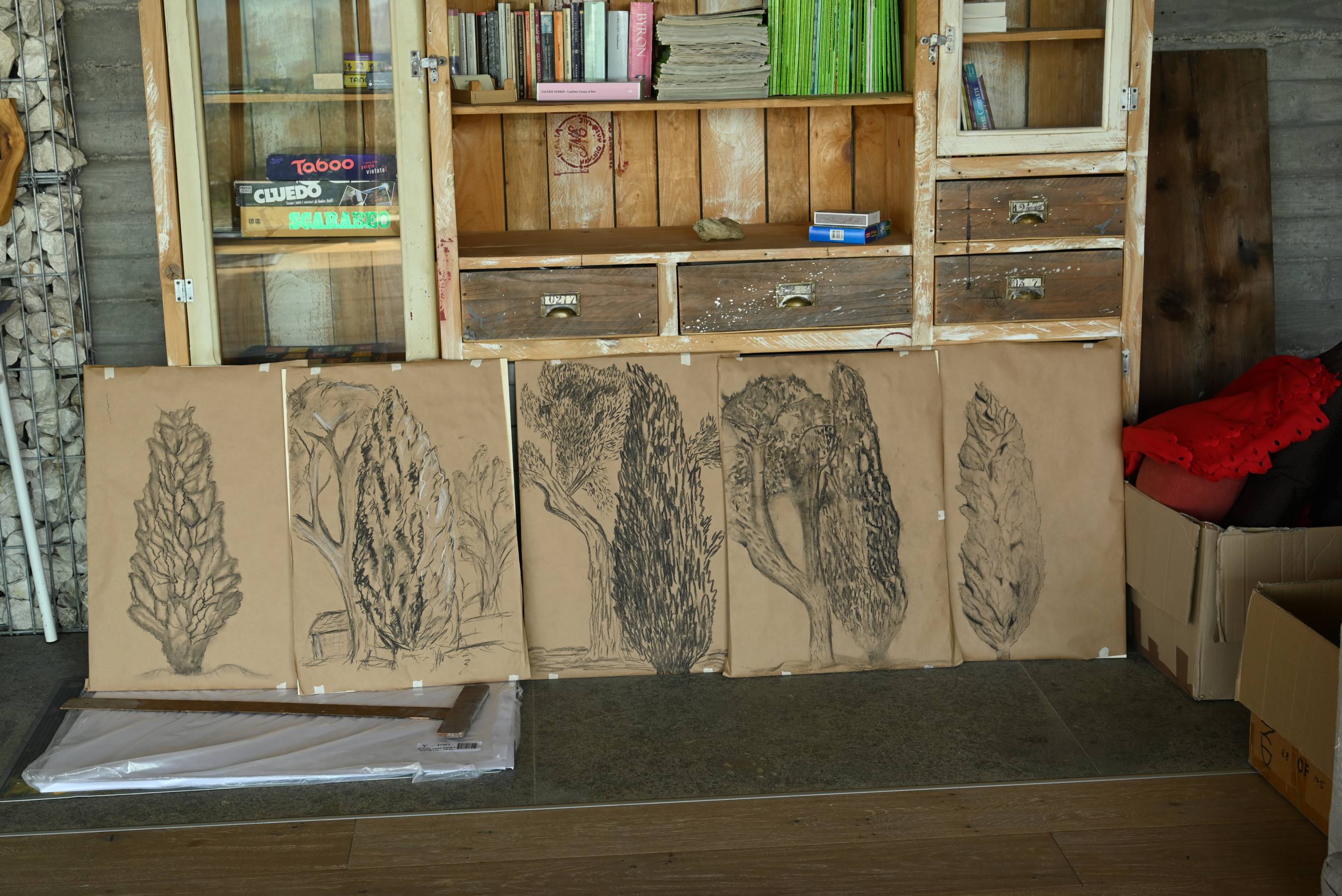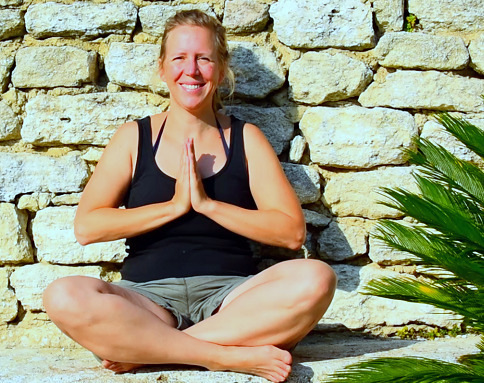 Small groups & effective learning
In a small circle of up to 12 people, you improve your techniques and make new friends
​
Inspiration made in Italy
The art journey takes place in Collevecchio, Italy in an inspiring atmosphere and beautiful landscape
Yoga in the morning
Your yoga teacher Caroline Barthelmes will show you and your group how to get into your artistic flow with yoga
Your art journey which nourishes your soul
This course will help you to really find yourself. The morning yoga helps you get into your body and get out of the circling thoughts.
The right start for your creative process! This is how you get into your creative flow with ease, get off your everyday hamster wheel and can just enjoy and create. On this art and creative journey, you will learn to immerse yourself and focus on your drawings and paintings. But you also learn to work big, small and new, according to nature and also completely free. Marina Buening, as an experienced art lecturer, is at your side with advice and action, tasks and impulses, and valuable knowledge.
​
The focus of this art trip is drawing: learning to draw, learning drawing techniques, dealing with color in the drawing.
Drawing is a very complex process and there are many approaches. At the same time, it is one of the oldest means of artistic expression known to mankind.
On this art journey, we will deal with very concrete drawing techniques, such as drawing sketches from nature, but also drawing very freely and integrating both. Due to the small group size, you will be accompanied in your very personal process so that you can find your artistic expression and leave your comfort zone on the one hand, but also discover your personal style and preferences. But we will also deal with color, especially with watercolor. You will learn the basic techniques of watercolor and also handle it more creative and freely
Artist, art professor & art coach: Marina Buening.
Holiday in Collevecchio – Pearl in the Sabine Mountains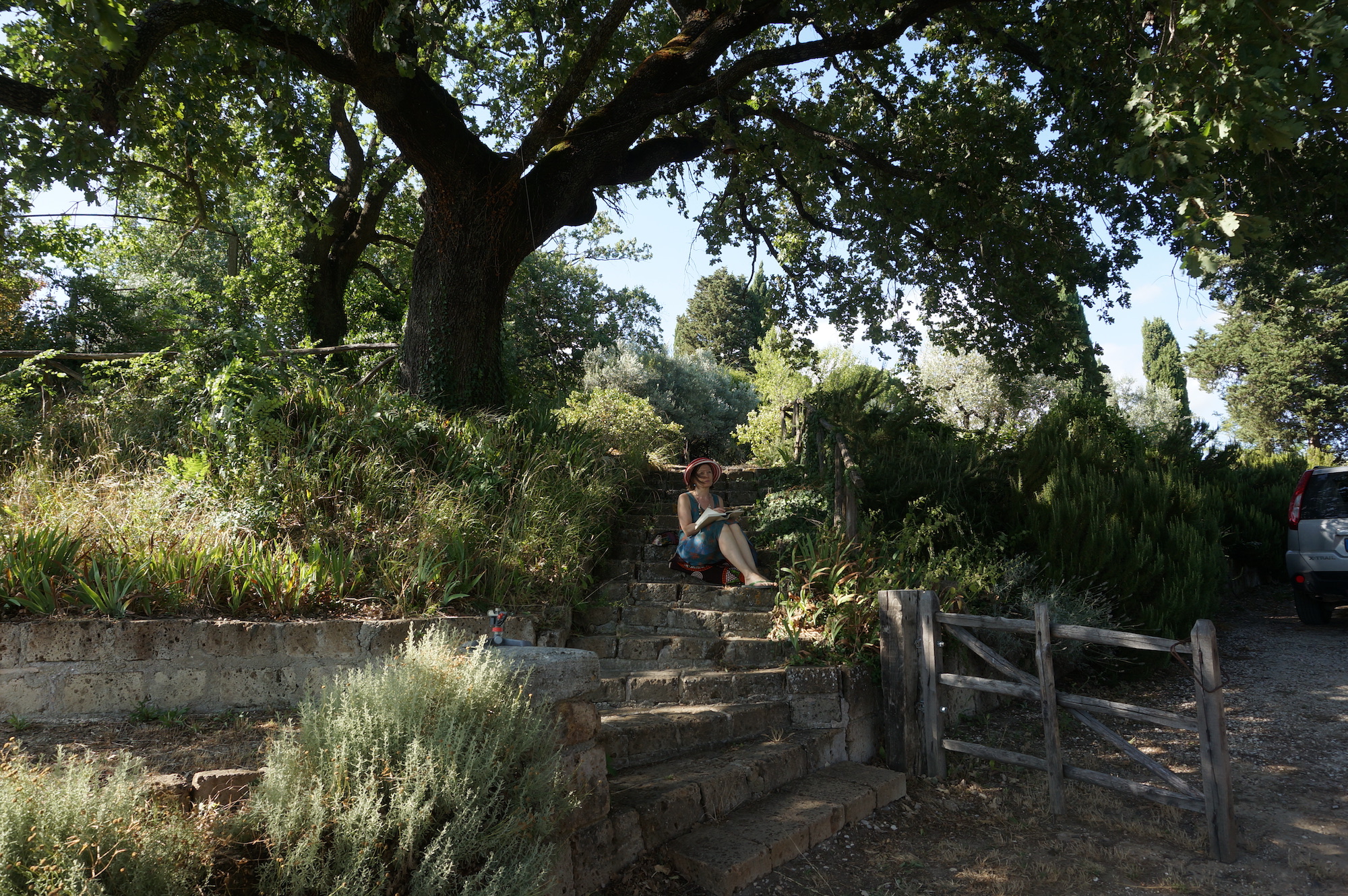 I also really liked the atmosphere in your courses. I felt very accepted and strengthened, which is also very important for me, thank you very much. You have an inspiring, beneficial way of spurring on and leading creative beginners and advanced alike, you just have to keep at it. It's like coming home. Much love and we will see each other again. Marianne F
The creative holiday (also called art retreat) with artist Marina Buening takes place in Collevecchio. Collevecchio is a small, very lively village of about 900 inhabitants in the Sabine Mountains in Lazio. The village is 70 km from Rome and can be reached by train and bus.
What makes Collevecchio special is its location: on a little back of a hill with a beautiful view in the valley
Collevecchio's history stretches from the ancient Romans to the present day.
At an altitude of about 250 meters, the village has a beautiful view of the Tiber Valley. The Tiber also borders the community. The landscape is characterized by olive groves, fields, flocks of sheep, vineyards, and forests. It is a rolling hilly area reminiscent of Tuscany forty years ago. The villages are from the tenth century, like Collevecchio with its Roman roots. The village is very well preserved and intact, with a special charm that is best enjoyed in the piazza with an aperitif.
The course takes place within walking distance of the village.
Agriturismo le Cerque is a special place. The old property is surrounded by a park-like garden with old trees. It has been carefully and tastefully restored. The highlight is the studio, which serves as a workroom for our course: It is completely glazed at the front, can be opened wide, and offers a sweeping view of the valley and the swimming pool. Modern and sober, the studio offers the space we need to be able to develop creatively. If we get too hot during the creative process, we jump in the pool.
​
Impressions from the last Art Retreat
About your art course – getting into the flow
"I only draw when I have time. I always envy my students when they can draw and paint for a certain period of time. That's why the most important thing I learned during the week is this activity, I don't want that as a "hobby" but as a need, to take it seriously and plan time for it.

I made a conscious decision to start drawing from scratch because I personally didn't get any further and also became a little "business-blind". I always recognized the same "style" in my paintings, but didn't know how to break away from it. In addition, I often felt the need to "put something on paper", to be artistically active, but I didn't know how and what, because I didn't just want to work on my students' tasks. That's why I found specific tasks that still gave me a lot of freedom to be very helpful. The pictures and the other members and the discussions also helped when I didn't get any further with my exercise. The stay in Colleveccio was wonderful." – Susanne
Learning art – with joy and professional guidance
The art course during your art journey extends over 5 hours per day under the professional guidance of artist and art teacher Marina Buening: on six days, from Saturday to Saturday. One hour of yoga is offered in the morning and a guided meditation some evenings. During the course we also go on short trips and walks. Here you can draw and get to know the environment.
Find your creative flow with the right technique
In order to get into our inspiration, we first have to relax and leave everyday life with all its problems and worries behind. A wide variety of perception exercises help with this: e.g. Exercises from improvisational dance, contact with nature, and other techniques that strengthen perception.
But also the morning yoga helps to get into the creative process and to strengthen the inner sources of energy.
We will often go into nature on this art journey to use it as a source of our inspiration and to sharpen our senses in nature. We will also draw a lot from nature, but we will also let our pencils and brushes run free again. Nature can also help us to become a little more humble and thus distance ourselves from ourselves. This makes creating easier and more joyful because it's more playful and less serious.
Ideal group size for maximum learning effect
There are very specific exercises, adapted to those present, for our drawing activities. Since the group is relatively small – no more than 12 people – there is plenty of scope for personal support and guidance.
Furthermore, there is concrete help and various exercises to stay in the artistic flow and to maintain what has been acquired in everyday life. The didactics of the intensive course on this art journey are inspired by Julia Cameron (The Artist's Way and other of her books) and Kleon Austin, Elizabeth Gilbert, Eric Maisel and Ulrich Klieber.
In everything that happens and is done, personal and professional support is fundamental.
Watch the video in which the course participants talk about last year. In the moment it is still only in German
Accommodation & surroundings of the art trip
"I dare more than I used to reely implement an impression in a drawing. I have become more aware of the importance of the action-oriented aspect of creativity." – Elke
Inspiring atmosphere at Agriturismo Le Cerque
The participants of the art trip live either in the Le Cerque agriturismo or in the immediate vicinity (depending on the number of participants). The Agritourismo le Cerque offers small apartments as well as several rooms in the main building.
All rooms are lovingly and detailed design. You're available for the availability of spacious double rooms.
On request and with a surcharge of 30 percent on the accommodation price, art trip participants can also book single rooms. However, there are only a limited number of single rooms.
It is also possible to spend a few days in Rome after or before the art tour. If you register in good time, an excellent B&B can be arranged. In addition, Marina can give a lot of tips to make your stay in Rome a pleasure and a source of inspiration.
Costs and registration 2023
Spring course: 14th to 21st of May  2023 (First and last day is a Sunday)
Sommer course: 17th to 24th of July 2023 (First and last day is a Monday)
Autumn course: 23rd to 30th of Settember 2023 (First and last day is a Saturday)
Costs
The course costs €625 (680US Dollar). Accommodation and meals cost €595 (645 US Dollar). Basic materials are provided for the course, if large quantities are used, the material can also be purchased.
The down payment for the binding registration is €200. (216 US Dollar)
Entry on the waiting list is non-binding and free of charge. You can get more information about the art trip here. Write me an email and I'll sign you up.
Your place is secured with the registration. If the course has to be canceled by us, you will get the money back immediately. If you cancel ffour weeks before the course or later you don't get back the down payment.
Do you still have questions about this art trip, the art course or something completely different?
Then please contact Marina directly:
Landline: 00390765608283
WhatsApp: 00393388883132
E-Mail: marina(ad)marinabuening.com